Edward Garrison Benton, Jr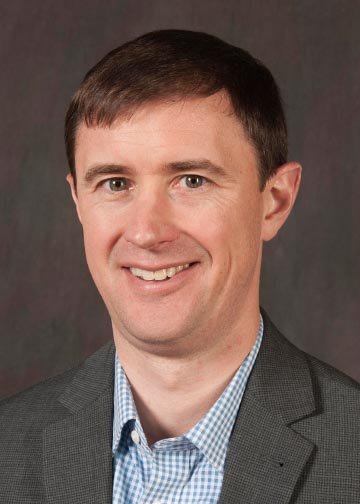 Request An Appointment
Orthopedic Surgeon
Specialties:
Adult Hip and Knee Reconstruction
Dr. Benton is currently accepting new patients at:
Locations:
ARC Medical Park Tower Orthopedics
☏ 512-454-4561
ARC Round Rock
☏ 512-244-9024
Education & Bio
Joined ARC:
2017

Education:
BS in Electrical Engineering, Baylor University, Waco, TX, 2002

Medical School
Texas Tech University HSC School of Medicine, Amarillo, TX, 2007
Residency / Internship
Scott & White Memorial Hospital, Temple, TX, 2012
Fellowship
Fellowship in Adult Hip and Knee Reconstruction, Cleveland Clinic Florida, Weston, FL, 2013
Certification
Certified by the American Board of Orthopaedic Surgery
" I chose a career in orthopedic surgery because it allows me to help others by doing something that I love. It is a special service to help patients overcome the burden of joint pain and return to the activities they enjoy. Arthritis, especially, can be debilitating and greatly impair the quality of one's life. I believe in joint decision-making with my patients. By building a relationship with them, I am able to create a treatment plan tailored to each patient's needs and goals. "
Personal Summary
Dr. Benton grew up in Abilene, TX and completed his medical training in Texas. In his free time, Dr. Benton enjoys the outdoors – fly fishing, mountain biking, kayaking, exploring Texas and Colorado with his wife and son. He also enjoys carpentry and grilling on the Green Egg. His favorite locales in Texas include Turkey Creek and Garner State Park.
Services Offered
Evaluation and management of degenerative hip and knee conditions in adult patients
Orthopedic Surgery
Primary and revision hip and knee replacement surgery
Treatment of hip and knee arthritis
Professional Positions and Honors
Dr. Benton is a member of the Travis County Medical Society.
Recommended Resources
Request appointment with Edward Garrison Benton, Jr
Location & Map
---
add_location
ARC Medical Park Tower Orthopedics,1301 W 38th Street, Suite 102, Austin, TX, 78705.



Clinic Hours

Mon - Fri: 7:30am - 5:00pm




Sat & Sun: 8:00am - 5:00pm

Call 512-346-6611 for an appointment. Last appointment is 30 minutes before closing.


More info for ARC Medical Park Tower Orthopedics
We Want To Hear From You
*By using this form to communicate with austin Regional clinic (ARC), the information will be transferred over the internet. ARC uses Transport Layer Security (TLS) encryption in order to secure the information you send to us over the internet. There may be times when we cannot respond to your request in email format and another method of communication will be used. For your privacy, please consider the information you include, and who, besides you, may have access to your email account.