Edward Garrison Benton, Jr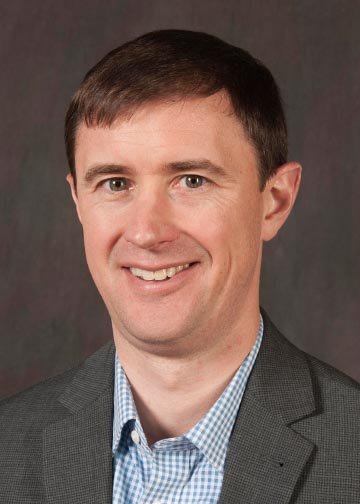 Request An Appointment
Orthopedic Surgeon
Specialties:
Adult Hip and Knee Reconstruction , Hip and Knee
Dr. Benton is currently accepting new patients experiencing Hip and Knee pain at:
Locations:
ARC Medical Park Tower Orthopedics
☏ 512-454-4561
ARC Far West
☏ 512-346-6611
ARC Round Rock
☏ 512-244-9024
Education & Bio
Joined ARC:
2017

Education:
BS in Electrical Engineering, Baylor University, Waco, TX, 2002

Medical School
Texas Tech University HSC School of Medicine, Amarillo, TX, 2007
Residency / Internship
Scott & White Memorial Hospital, Temple, TX, 2012
Fellowship
Fellowship in Adult Hip and Knee Reconstruction, Cleveland Clinic Florida, Weston, FL, 2013
Certification
Certified by the American Board of Orthopaedic Surgery
" Helping a person return to wellness, knowing each patient and giving them my best - this is what I love about my work. My goal is to help people overcome the burden of joint pain and return to the activities they enjoy. I strive to provide compassionate care, tailored to each individual's needs. "
Personal Summary
Dr. Benton grew up in Abilene, TX, graduated from Baylor University with a degree in Electrical Engineering, and worked at Lockheed Martin Aeronautics prior to going to medical school and completing his training in Texas. In his free time, Dr. Benton enjoys the outdoors – fly fishing, kayaking, exploring Texas and Colorado with his wife and son.
Services Offered
Hip and Knee Reconstructive Surgery
Minimally Invasive Hip Replacement (Anterior Total Hip Arthroplasty)
Minimally Invasive Knee Replacement (Total Knee Arthoplasty)
Minimally Invasive Partial Knee Replacement (Partial Knee Arthroplasty)
Non-Surgical Treatment of Hip and Knee Arthritis
Orthopedic Surgery
Primary and revision hip and knee replacement surgery
Revision Surgery for Previous Hip and Knee Replacements
Robotic Assisted Partial and Total Knee Replacement
Professional Positions and Honors
Dr. Benton holds these memberships and honors:

American Academy of Orthopedic Surgeons

American Association of Hip and Knee Surgeons

Texas Orthopedic Association

Texas Medical Association

Travis County Medical Society

Consultant, Baylor University Research and Innovation Collaborative 2014 - 2017

Various published research papers and publications
Texas Monthly Super Doctors "Rising Stars" - 2018, 2019
"Physician of the Quarter" award, St. David's Surgical Hospital, 2018

Patient Health Forms (English & Español)
Recommended Resources
Request appointment with Edward Garrison Benton, Jr
Location & Map
---
add_location
ARC Medical Park Tower Orthopedics,1301 W 38th Street, Suite 102, Austin, TX, 78705.



Clinic Hours

Mon - Fri: 7:30am - 5:00pm




Sat & Sun: 8:00am - 5:00pm

Call 512-346-6611 for an appointment. Last appointment is 30 minutes before closing.


More info for ARC Medical Park Tower Orthopedics
We Want To Hear From You
*By using this form to communicate with austin Regional clinic (ARC), the information will be transferred over the internet. ARC uses Transport Layer Security (TLS) encryption in order to secure the information you send to us over the internet. There may be times when we cannot respond to your request in email format and another method of communication will be used. For your privacy, please consider the information you include, and who, besides you, may have access to your email account.