Ross E. Hairgrove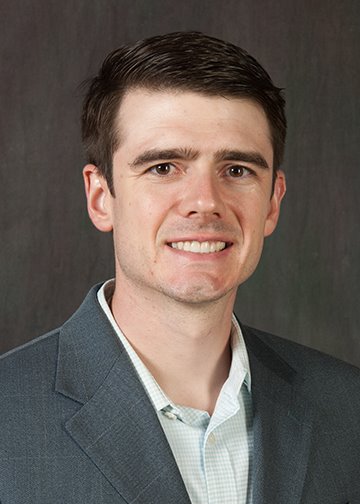 Request An Appointment
Specialties:
Dr. Hairgrove is currently accepting new patients.
Locations:
ARC Kyle Plum Creek
☏ 512-295-1333
ARC Southwest
☏ 512-282-8967
Education & Bio
Joined ARC:
2017

Education:
BS in Nutritional Sciences and Biomedical Sciences, Magna Cum Laude, Texas A&M University, College Station, TX, 2009

Medical School
University of Texas Health Science Center at San Antonio School of Medicine, San Antonio, TX, 2013
Residency / Internship
Waco Family Medicine Residency Program, Waco, TX 2016
Fellowship
Christus Santa Rosa Primary Care Sports Medicine Fellowship, San Antonio, TX, 2017
" I chose a career in medicine to help fulfill two life passions – to serve humanity and study the physiological processes of the body. As a sports medicine physician, my experiences as a competitive and recreational athlete allow me to empathize with patients' needs and concerns. I am passionate about treating injuries and also educating patients on injury prevention and the importance of healthy lifestyles. I am always mindful that I am treating a human being, and not exclusively an injury or disease process. "
Dr. Hairgrove specializes in Sports Medicine and the non-surgical treatment of sports injuries, concussions, and issues of the shoulder, knee, hip, elbow, wrist, hand and ankle as well as general orthopedic issues, for both adults and children.
Personal Summary
Dr. Hairgrove is a native Texan, born and raised in the west Texas town of Haskell. When he's not working, Dr. Hairgrove enjoys spending quality time with his wife and friends, including his golden doodle puppy. He also enjoys playing golf, running, camping, and reading. Dr. Hairgrove's favorite Central Texas spot is "anywhere with my wife watching a beautiful Hill Country sunset!"
Services Offered
Professional Positions and Honors
Dr. Hairgrove holds these memberships and honors:

Member, Travis County Medical Society

Member, American Medical Association

Member, American Medical Society for Sports Medicine

Member, American Academy of Family Physicians

Provided sports medical services for UT San Antonio, Trinity University, San Antonio Missions (San Diego Padres affiliate), San Antonio Rampage (Colorado Avalanche affiliate), San Antonio Spurs (NBA), San Antonio Stars (WNBA), FC San Antonio (USL), Ballet San Antonio, Rock 'n' Roll marathon, and Johnson High School (San Antonio Northeast ISD) during fellowship.
Recommended Resources
Request appointment with Ross E. Hairgrove
Location & Map
---
add_location
ARC Kyle Plum Creek,4100 Everett Street, Suite 400, Kyle, TX, 78640.



Clinic Hours

Mon - Fri: 7:30am - 5:00pm




Sat & Sun: 8:00am - 5:00pm

Call 512-346-6611 for an appointment. Last appointment is 30 minutes before closing.


More info for ARC Medical Park Tower Orthopedics
We Want To Hear From You
*By using this form to communicate with austin Regional clinic (ARC), the information will be transferred over the internet. ARC uses Transport Layer Security (TLS) encryption in order to secure the information you send to us over the internet. There may be times when we cannot respond to your request in email format and another method of communication will be used. For your privacy, please consider the information you include, and who, besides you, may have access to your email account.