Brandon K. Zinn, DO, MPH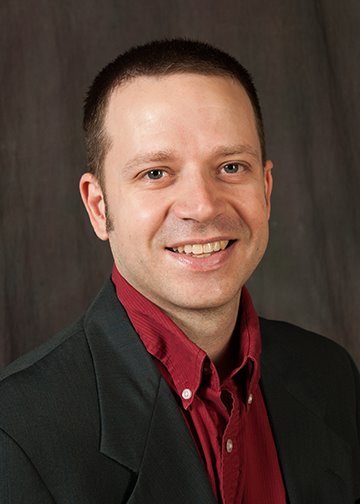 Request An Appointment
Specialties:
Dr. Zinn is currently accepting new patients. He is a non-surgical Musculoskeletal Doctor.
Locations:
ARC Now Clinic - Cedar Park
☏ 512-259-3467
ARC Round Rock
☏ 512-244-9024
Education & Bio
Joined ARC:
2017

Education:
BS in Mechanical Engineering, BS in Mathematics, BA in Astronomy, The University of Texas at Austin, 2002
Master's of Public Health, University of North Texas Health Science Center, Fort Worth, TX, 2007

Medical School
University of North Texas Health Science Center, Texas College of Osteopathic Medicine, Fort Worth, TX, 2006
Residency / Internship
Waco Family Medicine Residency Program, Family Health Center, Waco, TX, 2009
Fellowship
Primary Care Sports Medicine Fellowship, University of Texas Health Center, Trinity Mother Frances, Tyler, TX, 2010
Certification
Board Certified in Primary Care Sports Medicine
" I chose medicine because I enjoy solving problems and helping patients better understand their condition. I have always enjoyed physics, mechanics, and sports/active lifestyles, so orthopedics and sports medicine was a very natural fit. It is always important to understand the natural history of any disease process or injury, to be able to compare different options for treatment. It is also important to understand the unique needs and desires of every patient to find the most satisfactory outcome for his or her specific injury. "
Dr. Zinn specializes in Sports Medicine and the non-surgical treatment of sports injuries, concussions, and issues of the shoulder, knee, hip, elbow, wrist, hand and ankle as well as general orthopedic issues, for both adults and children.
Personal Summary
Dr. Zinn grew up in the Dallas area and has lived in Central Texas since completing his medical training. When he's not at work, Dr. Zinn enjoys spending time with his wife, son and dog, as well as with friends and family. He enjoys many sports, especially tennis and soccer, and games of strategy such as chess and poker. His favorite Central Texas spot? At home, with friends and family!
Services Offered
Bracing
Casting
Referral for Advanced Imaging – MRI, CT, etc
Referral to Physical Therapy
Sports Medicine
Steroid Injections
Viscosupplement Injections
X-Ray
Professional Positions and Honors
Dr. Zinn is a member of:

American Medical Society for Sports Medicine
American Academy of Family Physicians
American College of Osteopathic Family Physicians
Texas Medical Association
Travis County Medical Society

Patient Forms (English & Español)
Recommended Resources
Request appointment with Brandon K. Zinn, DO, MPH
Location & Map
---
add_location
ARC Now Clinic - Cedar Park,801 East Whitestone Blvd, Building B, Suites 100 & 101, Cedar Park, TX, 78613.



Clinic Hours

Mon - Fri: 7:30am - 5:00pm




Sat & Sun: 8:00am - 5:00pm

Call 512-346-6611 for an appointment. Last appointment is 30 minutes before closing.


More info for ARC Medical Park Tower Orthopedics
We Want To Hear From You
*By using this form to communicate with austin Regional clinic (ARC), the information will be transferred over the internet. ARC uses Transport Layer Security (TLS) encryption in order to secure the information you send to us over the internet. There may be times when we cannot respond to your request in email format and another method of communication will be used. For your privacy, please consider the information you include, and who, besides you, may have access to your email account.