Jeffrey R. Padalecki, MD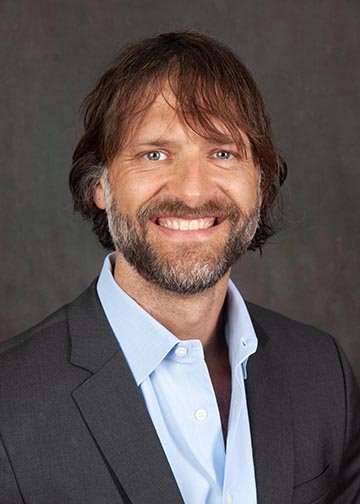 Request An Appointment
Orthopedic Surgeon
Specialties:
Dr. Padalecki is currently accepting new patients.
Locations:
ARC Medical Park Tower Orthopedics
☏ 512-454-4561
ARC Far West
☏ 512-346-6611
ARC Southwest
☏ 512-282-8967
Education & Bio
Joined ARC:
2012

Education:
B.S. in Engineering Sciences, Magna Cum Laude, St. Mary's University, San Antonio, TX, 2002

Medical School
The University of Texas Medical School at Houston, Houston, TX, 2006
Residency / Internship
The University of Texas Southwestern Medical Center, Dallas, TX, 2011
Fellowship
The Steadman Clinic, Vail, Colorado, Shoulder, Knee, and Hip Arthroscopy Fellowship, 2011-2012
Certification
Board Certified in Orthopedic Surgery
" I am committed to giving the patients of Central Texas a better class of Orthopedic care. My goal is to rapidly return patients to the game of life by focusing on the physical and emotional aspects of recovery. I try to accomplish this by building strong personal relationships with my patients and I always encourage a team approach to their recovery process. "
Personal Summary
Dr. Padalecki is a native Texan who is thrilled to be practicing in the Austin area. Throughout his career, he has participated in the care of athletes of all levels, including many professional sports teams. Dr. Padalecki is a former collegiate athlete who continues to commit himself to staying active. He recently completed a Sports Medicine and Arthroscopy fellowship at the Steadman Clinic in Vail, CO. In his free time, Dr. Padalecki enjoys all sports and particularly loves running, biking, and water sports. He is married with three young children.
Dr. Padalecki serves as the Medical Director for Ballet Austin.
Services Offered
Orthopedic Surgery
Sports Medicine
Professional Positions and Honors
Member, Arthroscopy Association of North America
Member, American Academy of Orthopaedic Surgeons
Member, Texas Medical Association
Member, American Medical Association
Candidate member, American Orthopaedic Society for Sports Medicine
American Orthopaedic Association Resident Leadership Forum, UT Southwestern nominee, 2010
St. Mary's University Presidential Scholar Award, 2002
Texas Monthly Super Doctors "Rising Stars" - 2015, 2016, 2017


Patient Health Forms (English & Español)
Recommended Resources
Request appointment with Jeffrey R. Padalecki, MD
Location & Map
---
add_location
ARC Medical Park Tower Orthopedics,1301 W 38th Street, Suite 102, Austin, TX, 78705.



Clinic Hours

Mon - Fri: 7:30am - 5:00pm




Sat & Sun: 8:00am - 5:00pm

Call 512-346-6611 for an appointment. Last appointment is 30 minutes before closing.


More info for ARC Medical Park Tower Orthopedics
We Want To Hear From You
*By using this form to communicate with austin Regional clinic (ARC), the information will be transferred over the internet. ARC uses Transport Layer Security (TLS) encryption in order to secure the information you send to us over the internet. There may be times when we cannot respond to your request in email format and another method of communication will be used. For your privacy, please consider the information you include, and who, besides you, may have access to your email account.